Welgora
The equestrian art of Alan Langford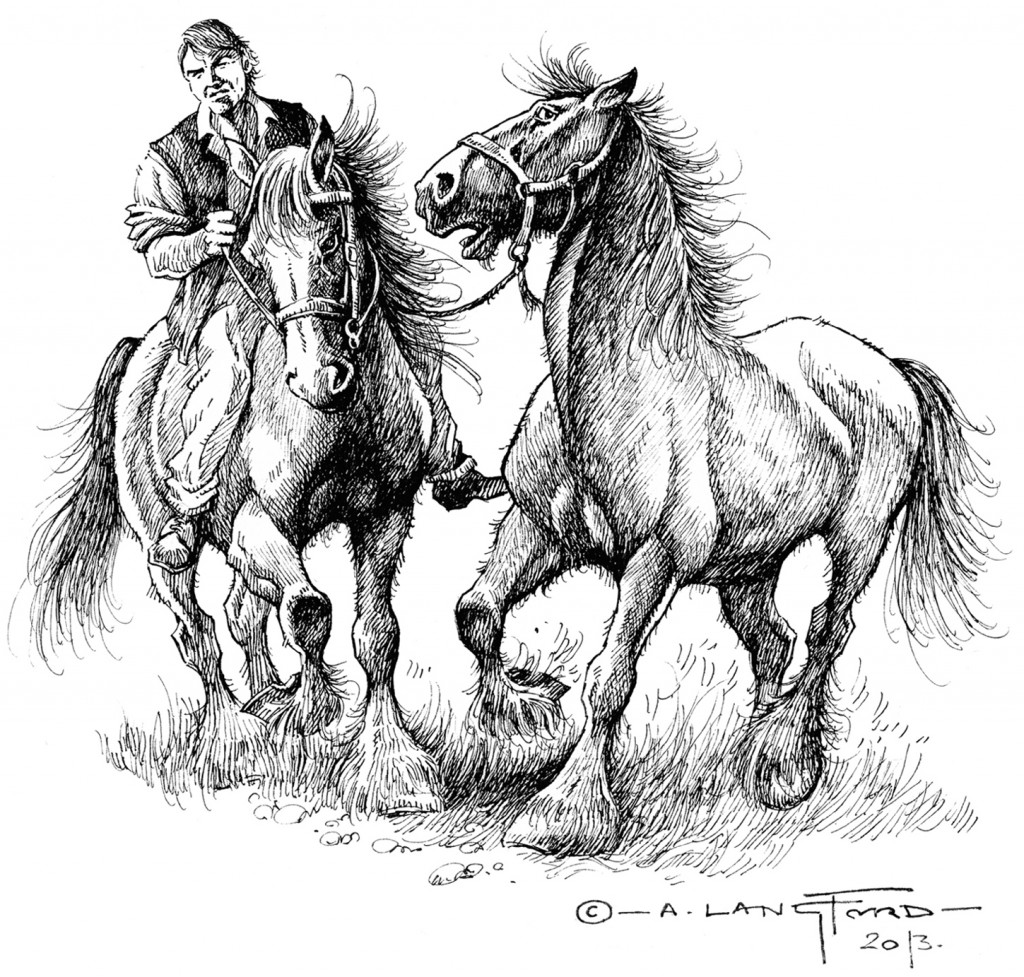 In his book, WELGORA, Alan Langford writes about growing up in the New Forest, where his fascination for horses and the Romani people started when he lived with his family in a caravan at Drapers Copse, Dibden.
Alan's instinct to draw and paint began with childhood attempts to copy a horse's head from the comic, The Robin, then developed when as a young man working at Peko Mines, Australia, he decorated the walls of his fellow workmates' huts with paintings of Amazonian beauties. It continues today with Alan a full time artist and member of the Society of Equestrian Artists.
The book is illustrated with more than a hundred sketches, watercolours and large oils on canvas. Scenes from the Welgoras (Romani horse fairs) provide the subjects of some of his most powerful paintings where he truly achieves 'the illusion of movement that compels me to paint.'
Reviews
The book abounds with drawings and paintings of great energy and movement, but not only that, fundamentally they tell stories, of people, of horses, in some cases of a vanishing lifestyle. With Alan's work, every picture really does tell a story. The book does the same and what better thing can you say about a book or a painting than that? Alison Wilson - Read full review
Enjoyed reading this book, place names are familiar to me and l loved all the paintings of the Romanies from a time long gone now. My mother was born in a Vardo and knew Augustus John. Kushti Bok. cjallen - See on Amazon
Really enjoyed this book, informative insight into Romany life, accompanied by wonderful illustrations of Alan's art.I also really admire his honesty about the ups and downs he went through, not easy to bare your soul so publicly, he managed to portray this with both dignity and humour. Thoroughly enjoyable read. Babs West - See on Amazon
Buy Welgora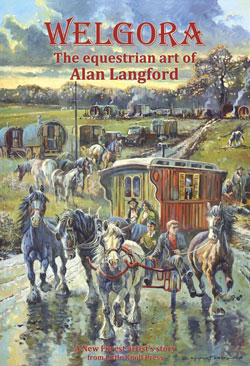 RRP £17.99